A challenge
I suppose sometimes you could only plan so much. When unfortunate events come your way, you need to learn to be flexible and adapt.
Never easy.
But there are plenty more to thank God for.
So much
.
Heavy matters aside, Lynthia and I went to the Wimbledon men's QFs on Centre Court. It was my fourth grounds experience, third Centre Court experience; but first for Lynthia. We went in so early that we had to be ushered gently by the stewards down to into the grounds at 1030am. It was simply breathtaking. We went into Court 18 to watch a little bit of Lleyton Hewitt and Chris Guccione playing their doubles against Lipsky and Ram (which I thought was Andy but turned out to be a
sama bangsa
Rajeev!)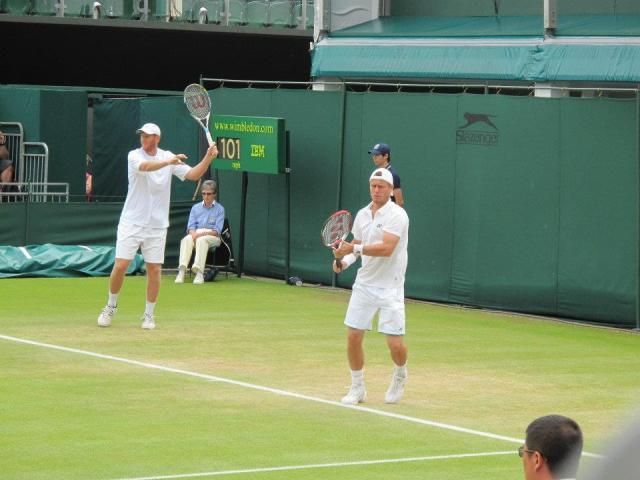 The Aussies
We left after 20 minutes of play to catch some mini tennis ourselves before heading into Centre Court. Having not touched tennis for almost a year, mini tennis came as a HUGE challenge - so huge I thought it was rather embarrassing.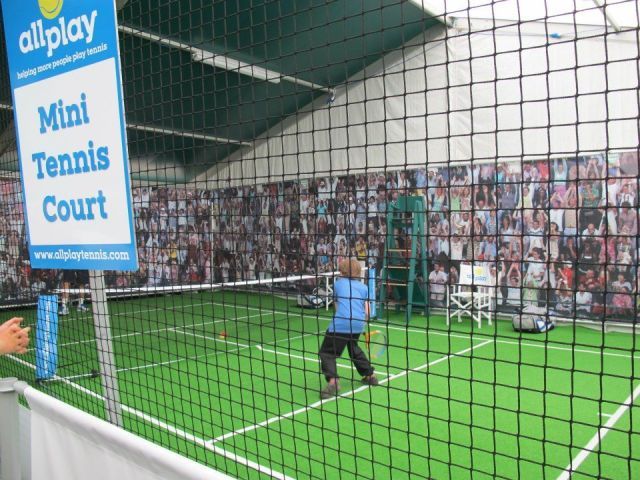 Mini tennis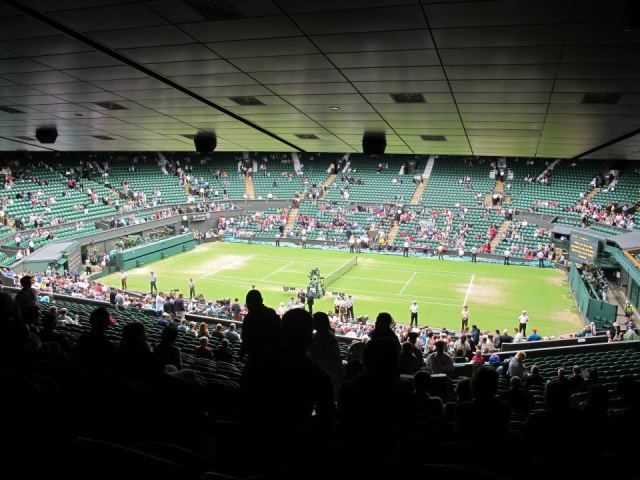 Centre Court
Two years ago in the men's QFs, I saw with my own eyes Federer being beaten by Berdych. It was heart wrecking. I was stunned. So stunned, in fact. The following year, we failed to get tickets so we settled with fast food (strange nuggets!) and a overheated laptop.. Tsonga did a remarkable run to beat Federer from being two sets down.
This year, I did not dare hope. However, it was sheer brilliance from the man himself, crushing Youzhny 6-1, 6-2, 6-1.
The highlight of the match, however, must be the royal box.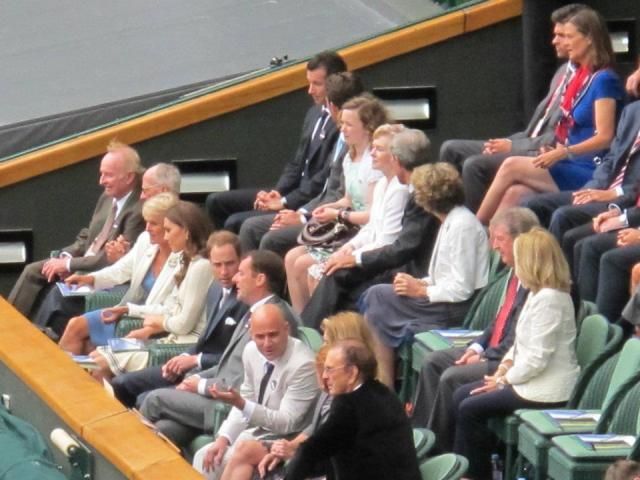 Spot: Rod Laver, Duke and Duchess of Cambridge, Agassi and Graf
The player's box was great too!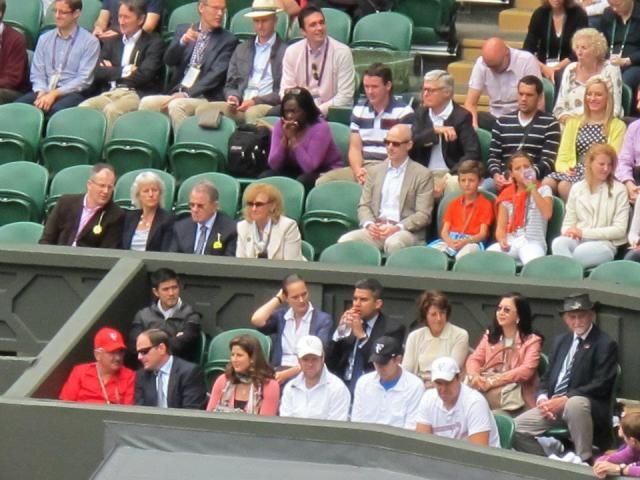 Spot: Federer's parents, Mirka and his team whom I am not familiar with
Two babies also came out briefly!
After that, it was a tight 4 sets between Andy Murray and David Ferrer. I have seen Murray 3 times from my last 4 visits to Wimbledon!
So pleased to have visited Wimbledon.. perhaps the last time as I know I won't return in a long, long time..