You can't have everything
It was a beautiful day. We were walking around the grounds and decided to head to Court 14 where Kei Nishikori was playing his first round match. While we were surrounded by plenty of
persk
people, we blended in quite well - might well be misunderstood to be one of them as well. It was great to watch Nishikori play from such close distance. I even heard him swore the
f
when he kept missing the balls.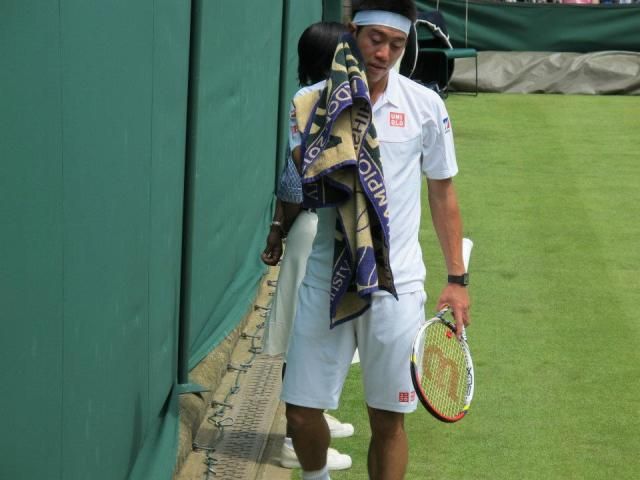 Nishikori
"Eh, he can speak English?" my friend asked.
"Abuden.." my replied.
Nishikori won in straight sets, but it was closer that it seemed from the scoreboard.
Not long after that, we grabbed lunch and the raindrop started to fall. We quickly head into the Centre Court to catch the remaining bits of Petra Kvitova's opening match.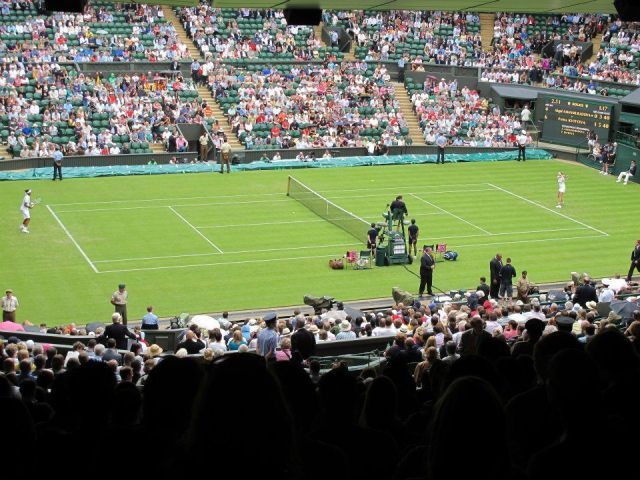 I felt that there was so much activities buzzing outside. I stayed for Nadal's entire match, though. It was not as easy in the beginning because he started off trailing 0-4 behind Thomaz Belluci.
Nadal, start and end.
After Nadal's opening match, we headed out for strawberries and more ground courts hunting. I enjoyed being on the grounds where we were that close to the players. Awesome to catch those names I know and read about and faces I watch on tv.
There is Wawrinka on one of the show courts which we had to queue up to get in. I just stood at the side to catch a glimpse of him..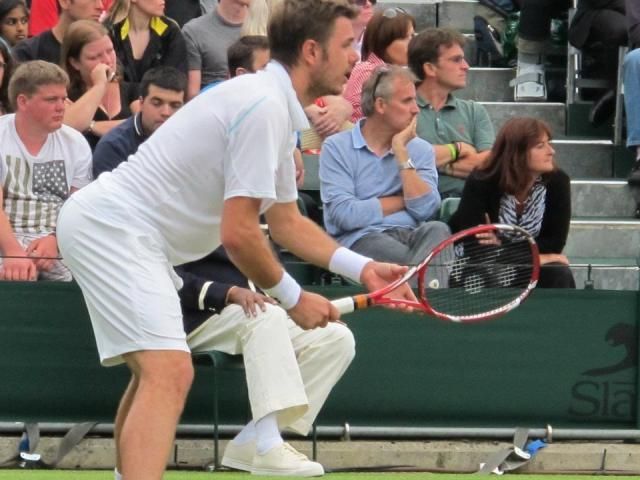 Wawrinka
There is also Bjorn Phau, a Indon-German player I watched and read about few years ago. To finally see him in person, and that close was such an excitement! I took quite a few photos of him that he was losing and my friend commented that it must be my annoying photo taking that distracted him. Heh. But he won the first round and due to meet Andy Roddick today for Round 2. Hope he wins!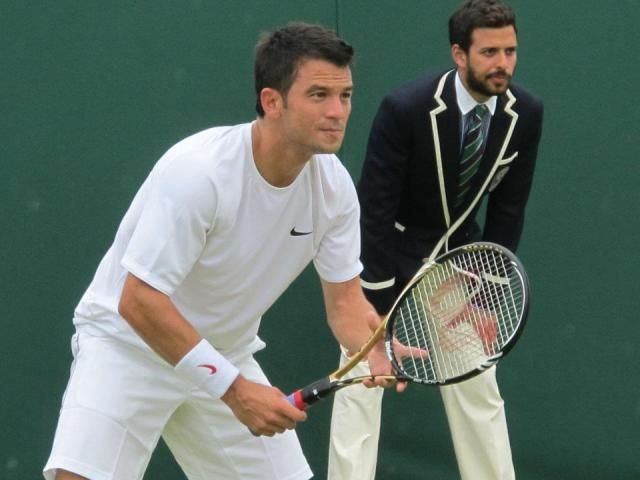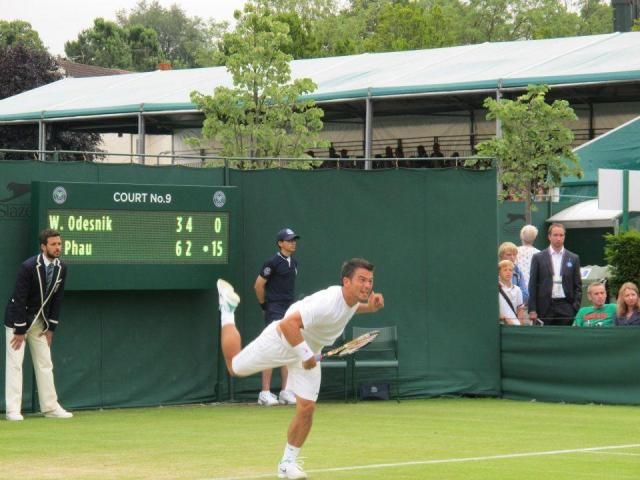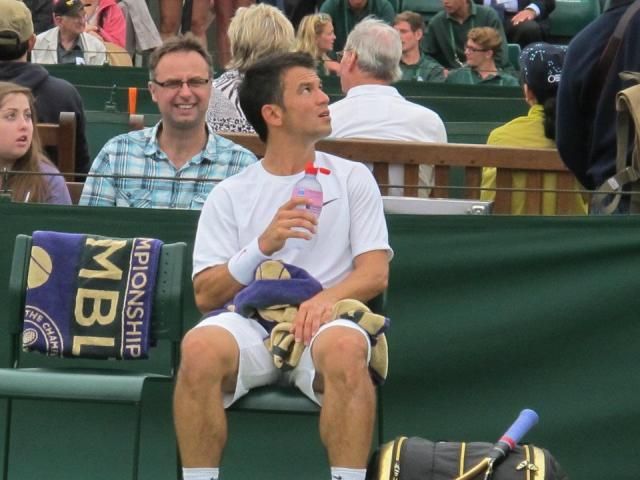 Phau
And then the Eeeps wanted me to catch Milos Raonic, some young and uprising player which I thought looked quite classic and ancient.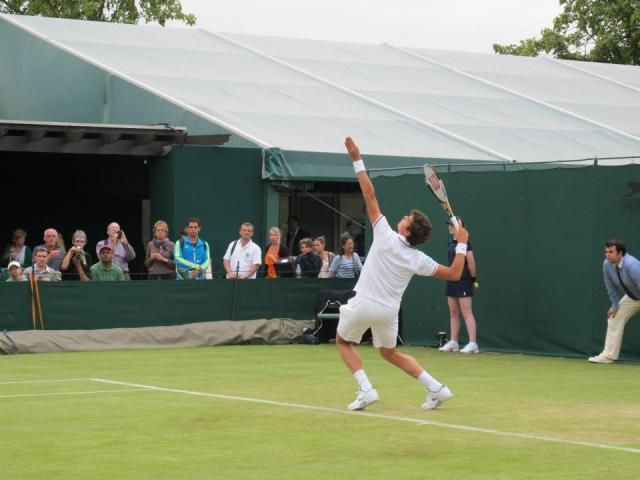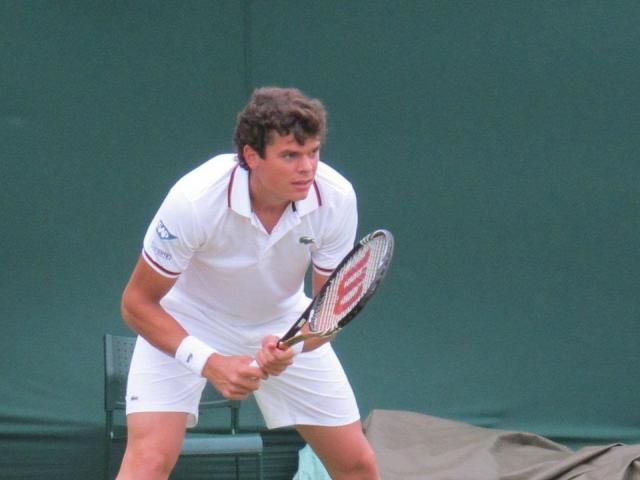 Raonic
After that, I managed to catch a few other players as well.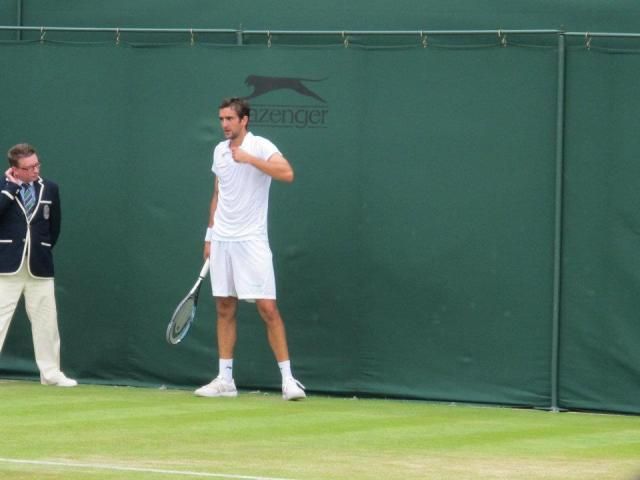 Marin Cilic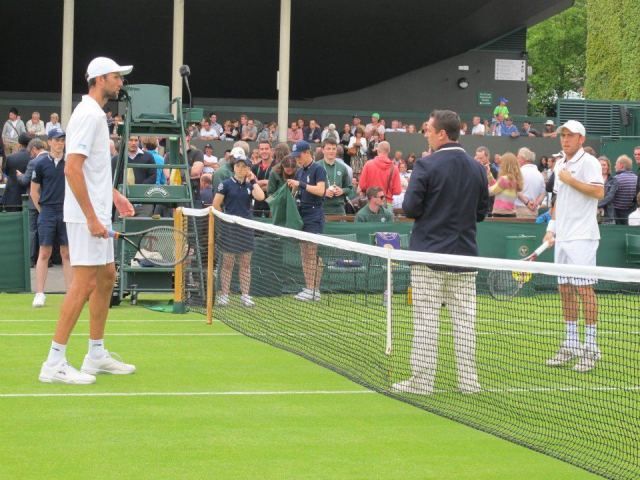 Ivo Karlovic and Dudi Sela
Before long, I caught a glance at the scoreboard and gasped. Murray will beat Davydenko soon! We quickly hurried back to Centre Court.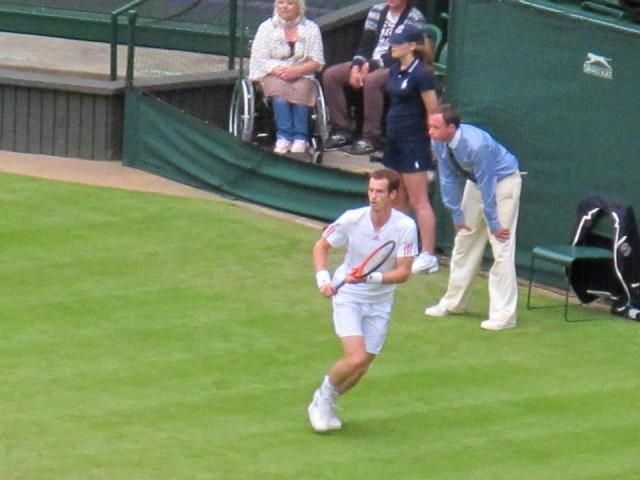 Murray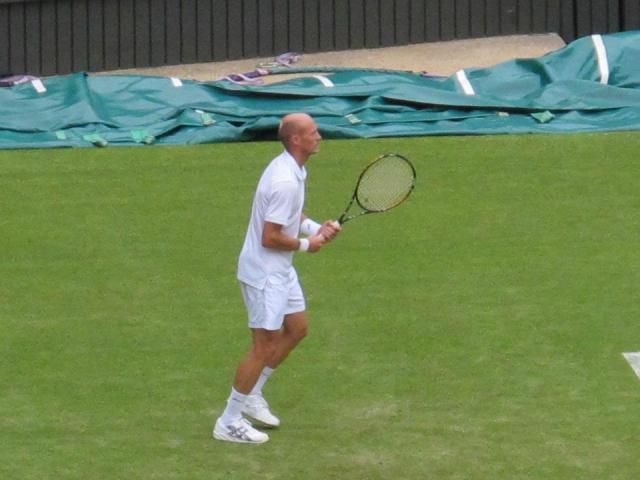 Davydenko
Murray won it pretty easily. The Brits were estatic. I was happy for being out again to rekindle this tennis passion which I have been neglected, thanks to my awesome wonderful hectic career. I started finding myself missing tennis so badly. Those days where I could read and absorb so much about tennis that if anyone have a tennis exam paper, I was sure to pass with flying colours.
However, I live a different life. And also, I learnt that you cannot have everything in life.