Another european venture
I am back from the manic phase of our short Europe trip. Manic, I insist, is in a good and fun way of manic. Manic, because I went with an empty knowledge - no background planning at all. Manic, because the girls flew 20 hours just to catch few hours of sleep before leaving for the airport at 4am. Manic, because we were three late twenties spinsters who laughed nonstop and talked plentiful healthcare professionals.
The very purpose of this trip stemmed from...
Aha! Yes, a wedding. In fact, our Connecting Stars first wedding! So privileged to be part of this simple yet meaningful occasion. I almost teared during the ceremony! I felt silly after that because it was not even anything to do with me.
Having said that, I had a successful attempt to con a baby to take picture with me...


Heeeeheee! Joy oh joy!
During the break, my sis and I managed to visit the castle (or so I believe - see? I told you I never did any homework!). The night ceremony was beautiful. It was a small crowd so everyone could be introduced to everybody. And you must guess who caught the bouquet? So yes, I failed to lose the weight I accumulated. I would not give up - still going to try.
The next phase of the trip was the Tuscany region of Italy.
To be honest, I was not very impressed with Italy at all. I felt that the place was dodgy and despite Florence being called a very beautiful place or that the entire town is a UNESCO heritage certified what-not. I don't know if it was just me, perhaps I should have done more reading into it. We did, however, found this very nice gelateria place..
Then finally, we had took the train to Pisa.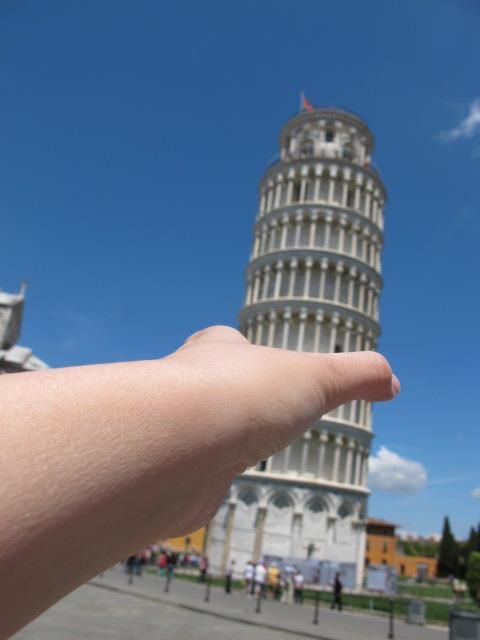 The tinge of dodgy-feel stuck all throughout. I booked a hotel which was supposedly quite decent but it turned out horrendous to the max. We had our share of walking through the small town - had a cheaper lunch (Euros were running out!) and then went to see the world's famous leaning tower of Pisa - something I have heard of since primary school days.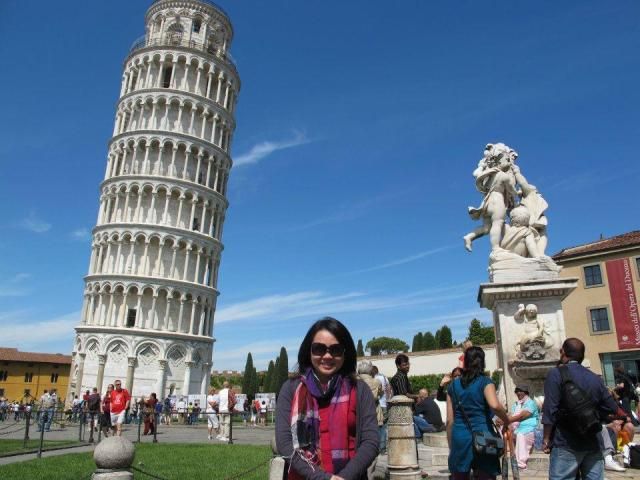 It was quite surreal - thinking of myself reading and watching about it when I was 9 or 10 and finally being able to see it with my own eyes. Simply amazing and breathtaking. The weather was awesome as well - not a single drop of rain! We spent some time posing for photos, none of which deemed acceptable because I looked obese, flabby and unkempt to the point beyond imagination.
The coming back to London was a relief at the end of the day. The air of familiarity was welcoming. We still all love London best. Enough said.