A lonely midautumn day
I am actually feeling a tad bit sad this midautumn festival. I never really used to feel that sort of sadness during festivals when I am away from home. But this time around, I don't know why I started to feel that I have to learn to be alone after all.
Alone.
While I was walking back home from the hospital today, I suddenly thought of the me when I was 8 years old. If I were to travel back in time like what ?Henry did in The Time Traveler's Wife, I would see my nerdy short hair RM24-framed glasses look telling my then best friend Jas Isheak that I wanted to only date when I am in university and I would only marry the guy when we graduate.
I chuckled at the fragmented piece of memory. It is always that I assumed I would find that him. I always, always assumed. Ironically, this is my fifth year in university as an undergrad, and I am still as alone as ever.
Why did I even assume in the first place? I guess I never really imagined I would be stuck in the university for such a long time.. even though technically that may mean improving my chances of meeting the him, but seems like, at the end of the day, I am all alone again..
So yes. I think this cocktail of emotions and thoughts stirred up in me recently. I feel for once, I am going to be alone this midautumn day. I will perhaps make myself a good meal and sit in front of my computer playing Bejeweled.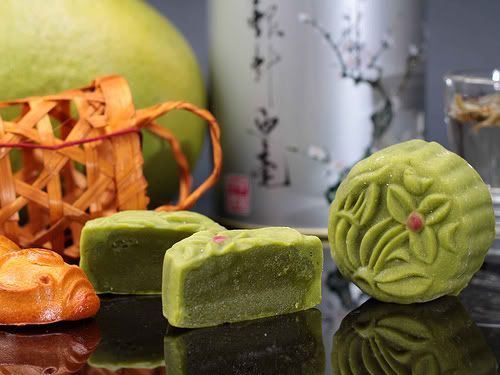 I might just allow a tiny treat tomorrow.. let's see how the mood fluctuates :)