"He's just not so into you"
My friend (who is currently in the States visiting her boyfriend) recommended me to watch this movie.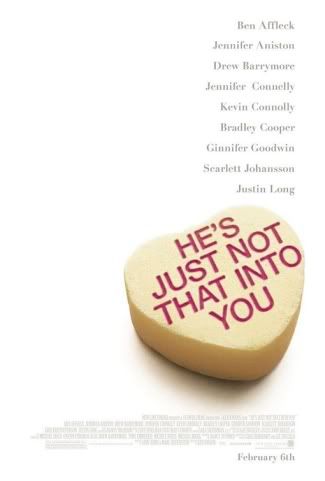 The title actually stings. Not 'stinks' but stings. Just imagine being told straight to the face, "he's just not so into you"! Well, but I think reality is better known first before you get too deep into your hopes just to wake up one day feeling dashed altogether.
I hope this is not a depressing movie because I am downloading it now..