RH Hotel, Ta Kiong.. in Sibu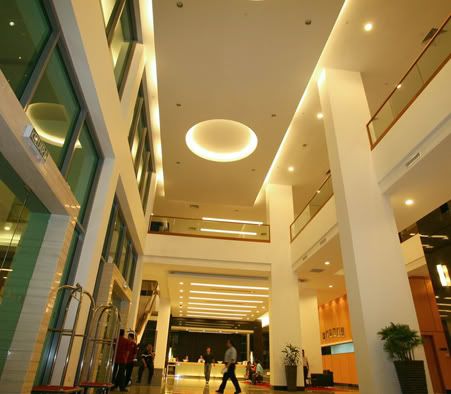 RH Hotel does not stand for the 'RogerFederer (in one breath) Hotel'. It is actually 'Rimbunan Hijau Hotel. Rimbunan Hijau is a local timber company which is more versatile than just chopping down logs. They now even have a decent hotel to go with.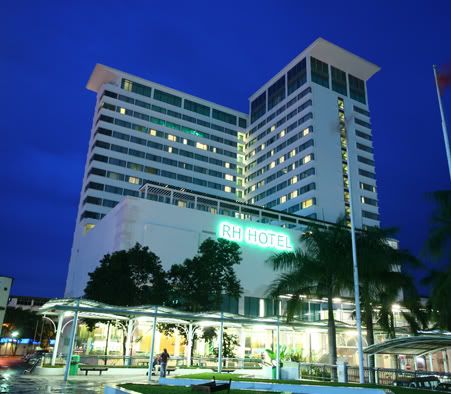 Generally, this RH Hotel is quite a decent hotel. I am not sure how many stars it holds, but since it is new, it is generally good. I forgot to take a photo of the executive room's bathroom. I like the small tiled wall against the wc. It creates a feature wall for the bathroom.
Nice
.
Another good thing about this hotel is the location. It is just beside Wisma Sanyan, the biggest shopping mall in Sibu. However, it is sad to note that Wisma Sanyan isn't any impressive, at least not to a mediocre girl like me. Just a short walk away from the hotel is a hidden treasure - I shall call it the imported goods haven! Yes, I am talking about the Ta Kiong Emporium. It is just like a little Sin Liang. The store is small but definitely neat. It has an array of food produce. A significant proportion of the products are imported and hardly seen anywhere else so I certainly was excited. We bought a whopping RM129.90 out of a short visit there.