Match Point, a BBC film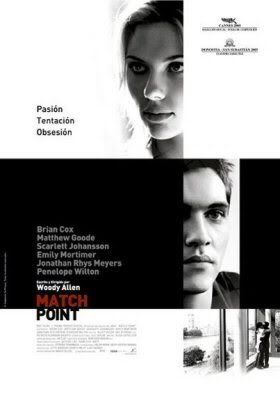 I saw a short synopsis on the newspaper listing yesterday showing this film being on Star Movies. Since we do not suscribe to the movie package on the cable, I decided to download the movie. Reason being?
It mentioned "tennis". The main character is a tennis player. But it just kinda ended there. It wasn't a movie on tennis, really.
Well, odd but I do love tennis. What I didn't know is that this is a British film and that it was based in London, the place I am heading to for my studies soon. I like that accent, even though I am not sure if it is actually the British accent.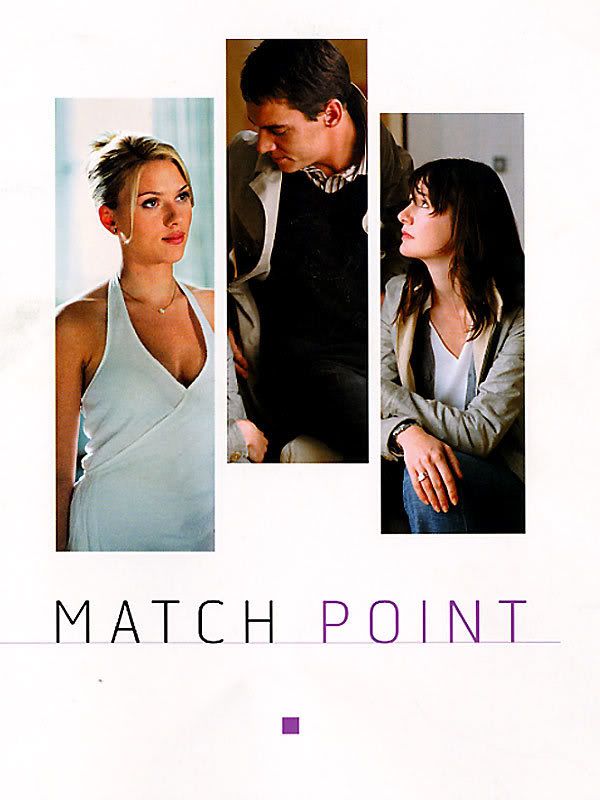 The movie started off fine. But it became a little disturbing when the main character, Chris Wilton (acted by Jonathan Rhys Meyers who also starred in August Rush) started this affair with Nola Rice (Scarlett Johansson). The general public usually does not like scandals like this. Things got complicated when Nola got pregnant. How ironic that Chris and his wife was trying hard for a baby and the mistress got pregnant. Nola pressured him into leaving Chloe, Chris's wife of a rich background.
What a twist when Chris finally ended this 'torment' (so to speak) by killing Nola and making it look like a burglary at her place.
What a weird way to twist it around. Now I finally understands the title. It is like a double meaning in the title. Anyway, I do think Jonathan Rhys Meyers has that eyes that kills. I watched him in August Rush. Just that kind that electrify the women, I suppose.