Crocs prima hunt
Well, now I am on a mission to hunt for Crocs prima ruby red w5 size.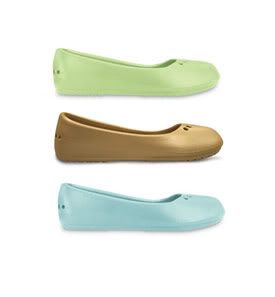 I went to Sunway Pyramid and before I could even reach for the ruby red prima crocs, the lady snapped me and asked quite rudely, "what size??"
"W5," I replied. Didn't she realise she was being rude? What if I just wanted to try. How could she be so rude! I know they were many customers there and she must have probably been frustrated. Crocs Malaysia, especially the branch in Sunway Pyramid, do take this into account. What kind of customer service is this!
Maybe I look like I couldn't afford to pay RM100++ for a pair of Crocs. Sheesh.