Christmas in Starbucks
If you have extra cash and you love coffee, you might want to drop by Starbucks for their Christmas edition drinks...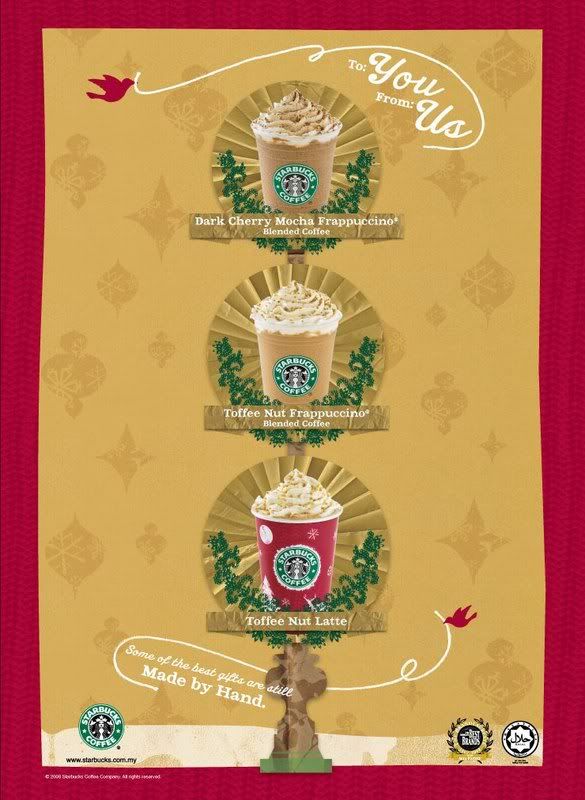 Well, that was what I did just now. It was... satisfying. Well, I still feel Starbucks drinks are way overpriced and can only be enjoyed by a certain class of people who earn enough to spend on a drink that costs more than RM10. It is really ridiculous.. RM10 can buy me 2-3 decent meals.
It remains once-in-a-while indulgence drink. What a treat!
Oh well, by the way, I had a funny response on a chat..
a piece of paper says: about?
lynn x says: my matching
a piece of paper says: u r pregnant!!! jk..hee..uni matching? or partner matching? sory..i hav no idea
a piece of papersays: OMG what is this.. ahaha...hahaha partner university la