Shopping spree and journey to the centre of the earth
I somehow regret that we weren't given 3d glasses to watch 'Journey To The Centre Of The Earth' this afternoon at the Berjaya Times Square's GSC.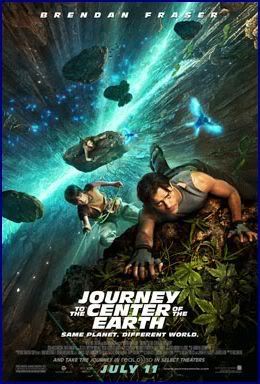 Anyway, I think it was an awesome movie. You see, I hardly criticise any movie. I must salute movie makers, the crews, scriptwriters, prop persons, the actors and actresses. I have never read that book by Jules Verne. I have only heard of it though.
I don't remember watching so many movies lately. I think within the span of 3 weeks, I have watched an average of one movie per week. This is very good, considering that I usually watch a handful in a year.
The main actor, Brendan Fraser looked familiar...
Aha! He was the George of The Jungle! Another of the movie I watched (told 'ya I am not really a movie-goer, so I remember the ones I watch pretty well..) back then in primary school.
Geez, now that I think of it, I kinda recall the tune of the theme song. LOL!